Closed joint stock company «REP Holding»
:::: RUSSIAN POWER ENGINEERING HOLDING ::::
:::: COMPANY ::::
CJSC "REPH" was established in January 2004. "REP Holding" works efficiently in the area of engineering and complex supply of power equipment for oil & gas, metal and chemical industries, for power generation and shipbuilding.
CJSC "REPH " comprises production, design-and-experimental and service enterprises, including such well-known industrial enterprises of Saint Petersburg as "Nevsky Zavod" and "ELECTROPULT Plant", as well as joint ventures with Western companies.
Nevsky Zavod (NZL) is well-known as one of the largest suppliers of stationary gas turbine drives for various industries. The turbines made by Nevsky Zavod account for about 35 % of the JSC «Gazprom» compressor stations capacity. Also, these turbines are operated on the gas pipelines of CIS and Iran.
:::: STRUCTURE ::::
The "REPH" structure incorporates enterprises with a complete production cycle that are legally independent, that manage all of their current main activities, develop, manufacture and introduce modern energy-saving turbo-compressor equipment, innovative systems of electric power management, distribution and conversion, render engineering services, carry out design work in construction, reconstruction and re-equipment of technologically sophisticated industrial facilities.
On the manufacturing sites of «REP Holding» the serial production of the steam turbines is performed, realized the full manufacturing cycle of the unit manufacturing – from the manufacturing of semifinished metallurgical products and machined up to the assembling, complex testing, mounting and service maintenance.
The steam turbines by «REP Holding» show high reliability and service life, their life cycle is higher than among the competitors.
The completed unit should be tested on the specially designed testing bench on site «Nevsky Zavod» (subsidiary enterprise of «REP Holding»). On the custormer's object «REP Holding» performs the supervision works for unit's assembling, performs start-up and commissioning operations, and also the after-sales services and post warranty maintenance during all work period of the unit.
High quality of products and services of "REP Holding" is ensured by implementation of the integrated system of quality management and environmental management.
Compliance of the integrated management system with the requirements of International and Russian national standards, as well as with corporate standards of OAO "Gazprom" related to quality and the environment is confirmed by certificates issued by major independent certification bodies: "Test-St.-Petersburg," the Association "Petrosert", International Certification Network IQNet, the member of the International Accreditation Forum IAF - Association SINCERT.
The products manufactured by Holding enterprises feature high quality, reliability and competitiveness.
«REP Holding» successfully passed the accreditation audit of quality management system
«REP Holding» and the holding enterprises successfully passed the external audits procedure, during these audits it was proved, that the integrated quality management system and ecological management are in accordance with the requirements of Russian and International management system standards.
The audits were hold during the period from the 4th to the 7th of June and from the 9th and to the 13th of July by the authorization bodies «Test-St.-Peterburg» and the Certification Academy «Russian Register». Audit committee evaluated the integrated quality management system process operation within the company for requirements of actual normative documents.
During the audit the experts visited manufacturing sites of «Nevsky Zavod», «K-Energo» and also «Institute of Power Machine-Building & Electronics».
According the results of performed audits, the high quality level of the manufacturing process organization and control of holding company enterprises was mentioned, it was proved by the certificates:

• GOST R ISO 9001- 2008 (ČŃÎ 9001:2008), GOST R ISO 9001-2008 (ISO 9001:2008)

• ISO 9001:2008

• ISO 9001:2008 (Accredia)

• GOST R ISO 14001-2007 (ISO 14001:2004), GOST R ISO 14001-2007 (ISO 14001:2004)

• ISO 14001:2004

• ISO 14001:2004 (Accredia)

• STO Gazprom 9001-2006
These audits are the certification audits and are held periodically 1 per 3 years. The collected certificates prove the productivity of integrated quality management system. These certificates simultaneously give the wide possibility to participate in tenders for products manufacturing and supplying for Russian and foreign markets.
The representatives of the authorization bodies evaluate the organization of the audit performance in a high level. They also pay attention to the manufacturing, that has a lot of modern technological equipment, which allows producing the products of the highest quality and fully satisfying the customers' needs.
For reference: «Test-St.-Peterburg» is a leader on the bench of the regulations of the management system standards, first official partner of the International Certification Network IQNet, the world's largest network of service providers on certification of management systems, is accredited by a member of the International forum on accreditation (IAF) ACCREDIA (Italy) on the work right on certification of systems of quality management and systems ecological management.
Certification association «Russian Register» – is the largest and accredited in Russia and abroad Russian independent authorization body of management systems, products and stuff. «Russian Register» is a member of IQNet, European Foundation for Quality (EFQM), has international accreditation, which was accredited by International Accreditation Forum (IAF).
:::: MISSION ::::
The strategic goal of REP Holding - world leadership in the field of power electrical engineering.
The Company strategy is based on the following principles:

• Improving the efficiency of the core activities.

• Diversification and expansion of activities (development of new markets, new products) based on, in particular, high-performance science-intensive projects that provide creation of products with high added value.

• Respect to the interests of shareholders, employees and customers of CJSC «REPH».

• Improvement of the corporate management.


In pursuing the chosen strategy CJSC «REPH» is governed by the following values:

• Respect for individual rights and interests of our shareholders, employees, customer requirements, terms of interaction suggested by business partners and society.

• Honesty in relationships and in providing the information necessary for our work.

• Efficiency as steady achievement of the maximum outcome in everything we are doing.

• The courage to confront what we do not accept and to assume personal responsibility for the consequences of our decision making.

• Taking care manifested in our desire to protect people from any harm to their life and health, and to preserve our environment.

• Confidence in employees allowing for the delegation of authority and responsibility for making decisions and their implementation.

Our values are reflected in our success, are a priority for us and offered to all who cooperate with us. It is owing to the fact that all our employees - from President of the company to specialists and workers - share and rely in their daily activities on the corporate values that we succeed and move towards our goal.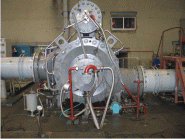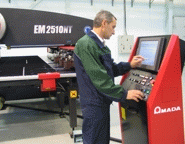 :::: HISTORY ::::
«REP Holding» is a dynamically developing Russian company founded in 2004.

Since its foundation the Holding has incorporated ELECTROPULT Plant - Russian leading manufacture of electrical equipment for various energy industries. It was also in 2004, that the subsidiary CJSC Electropult-Engineering was set up whose main activity is design of power facilities.

In 2005 were established several businesses: LLC Electropult-Grozny, a joint venture with the Government of the Chechen Republic for manufacture of electrical products for the southern region of Russia, and CJSC K-Energo, a company that manufactures, installs and services electric supply block-boxes, wireways, block-modules and other electrical products.

The year of 2006 was marked by creation of a joint venture with Siemens AG A & D Large Drives "Siemens Electric Drive" Ltd. for manufacture and service maintenance of high-voltage electrical motors and frequency converters under the license of Siemens.

In 2007 the Holding Company incorporated the leading power engineering company in Russia Nevsky Zavod; were established: Nevsky Metallurgical Plant (metallurgical production of its own built on the basis of the metallurgical production of NZL), Nevsky Zavod–Izhora (repair and upgrading of turbo-compressor units), "Institute of Power Machine-Building and Electrotechnics" (research and design). In the same year concluded were the contracts with the leading higher educational institution of St. Petersburg to train specialists for the enterprises of the Holding, established were basic sub-faculties Turbocompressor-building and Electrical Equipment.

In 2008 CJSC REPH incorporated LLC Electropult–System (development, manufacture and introduction of automation systems at high-tech industrial facilities) and CJSC Elektropult-ACS (development of electric power management, distribution and regulation systems) which work together to provide comprehensive automation of production. In the same year, to optimize their own expenses for heat, water and power supply, founded was CJSC Elektropult-Integration.

Acquisition of the General Electric Nuovo Pignone license and technology for production of modern turbine MS5002E, 32 MW became a remarkable event of 2008.

The enterprises of the Holding Company have undergone full-scale reforms, both technological and structural ones. A powerful production, engineering and design base has been created which makes it possible, through internal co-operation, to carry out packaged supply of equipment for power projects in various industries.

To shorten the way to implementation of advanced technology into production and to obtain additional knowledge for the manufacture of the products that are new for the Holding, more than 10 licenses have been acquired from Western manufacturers.

Every year the Holding enterprises are certified for quality management and obtain all necessary licenses and permits.
The history of the Holding Company is a history of success of a Russian company which, developing and mastering new activities, has become a worthy competitor in packaged supply of power equipment for various industries.